Are you intrigued by the Tiny House Movement? Before downsizing, you need to read as many Tiny House books as possible. Below I've listed my favorite inspirational memoirs, how-to guides, and coffee-table books. You won't be disappointed by any of these wonderful Tiny House books!
Downsizing
The Life-Changing Magic of Tidying Up by Marie Kondo is a must read for anyone looking to simplify.  Kondo's philosophy on life and the materials we own is refreshingly untraditional. You can also purchase the sequel, Spark Joy, which includes illustrations explaining the author's organizing methods.
Coffee-Table Tiny House Books
Looking for inspiration while you dream of your own tiny sanctuary? Interested in cool space savers and innovative designs? These Tiny House books will get your creative juices following, and they also make great gifts! By the way, Micro Shelters features photos of my own Tiny House.


 How-To Guides
If you're about to build a Tiny House, these books will help you through the frustrating moments. The best construction guide on the market, in my opinion, is Tiny House Builder's Tiny House Design & Construction Guide. You can purchase it as a stand-alone book, or with a video tutorial package (recommended). The other books listed below are written by experienced builders. Any of these detailed and helpful guides are worth having in your tool box.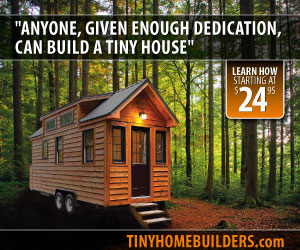 Informational
So you're ready to take the plunge, and you want a helpful resource?  Tiny House Decisions written by Tiny Houser, Ethan Waldman, discusses the challenges you will face when going tiny. There are many decisions to be made, some big and some small. This Tiny House book is a great guide for getting you over the hump and working towards your Tiny House dream. You can purchase the book solo or as a package with video tours and interviews.
Memoir
Dee Williams's memoir, The Big Tiny, is a page-turner. It's also one-of-a-kind! Immensely popular, this Tiny House book has touched many minimalist souls. You'll find yourself laughing and,  at times, moved to tears when reading about Dee's struggle and path to self-discovery.
List your favorite Tiny House Books in the comments!
---
Some of the links on this page are affiliate links. Regardless, recommendations are based on my own opinions. Click here for my full disclosure.